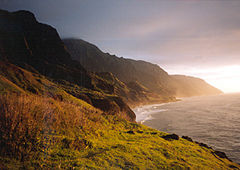 SEARCH ENGINES
GOOGLE You know us as the Internet's original search engine.
LYCOS One of the most visited hubs on the Internet reaching one out of every two web users.
YAHOO! With over half a million sites divided into more than 25,000 categories, Yahoo! is both browseable and searchable.
INFOSEEK GO Network is a new brand that brings together the very best of the Internet in one, easy to use place.
WRITERS RESOURCE LINKS
BURRYMAN WRITERS CENTER The Burryman is a great site for writers looking for anything Scottish. You will find great information here. Make sure you have plenty of time when you visit, so you can look around. One could easily get lost at this site for hours it is so good.

PAINTED ROCK WRITERS AND READERS COLONY
Unfortunately, Carmel Thomaston, owner and founder of Painted Rock passed away in Dec. 2002. This site will be dismantled as of Midnight 12/31/02.
Carmel was "known" by many through the wonderful technology that is the web. She will be deeply and sadly missed.
The "Prockers" of Painted Rock's Prock Research list have formed a new research list, in Carmel's honor. To subscribe to the new list for research, please send a blank email to carmelsloop-subscribe@yahoogroups.com

If this link is not "clickable", please copy and paste into your email program.

INSCRIPTIONS Inscriptions is a wonderful site for writers. If you have never seen the site, go over and enjoy. Inscriptions also offers a newsletter for just five dollars per year. It is very much worth the money. you will get a lot of writing advice, as well as freelance and other writing opportunities listed in the newsletter.

WRITING WORLD Moira Allen takes over where Inkspot left off. This site is cram packed with more information and advice for writers than one could possibly comprehend, and there are more articles added often. Writing World also has a newsletter that is delivered to your email for FREE!

WRITERS WEEKLY Angela Adair-Hoy has an exceptional site for writers. With everything from paid writers classifieds to warnings about non-paying, or unethical markets, this site is more than worth your time to look around.

SPAWN Small Publishers, Artists, and Writers network, looks to have quite a bit of useful info for the aspiring writer, and established writers alike.

THE WRITER GAZETTE This is a writers' resource site. it contains information on freelancing and publishing. Check it out.
VIVIAN'S NOTEBOOK What a wonderful site for writers! Ms. Beck has numerous articles on writing, and even some free graphics with which you can spruce up your own website. The only thing she asks in return for the graphics is a link back to her page. Not a bad deal. This is a good way to spend your research time on the web!

FUNDS FOR WRITERS This is a site that provides links to markets and paying writing opportunities. Seems to be a good site. It's worth your time to check it out.